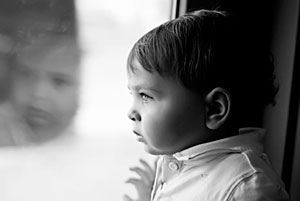 Testimonials
Our boys have been attending Anna's Bananas Daycare & Preschool in Apple Valley since 2012 and I truly can't say enough good things about our experience. Both boys love their teachers and friends. As a first time parent, Anna's Bananas Daycare & Preschool helped coach us through each milestone, from sleeping patterns, to eating habits, to being able to hold their own bottles. The curriculum they're exposed to is well thought out and extremely effective. Our children are constantly being praised for their intellectual capabilities at such a young age. Both my husband and I give full credit to the teachers and lessens our boys are exposed to while at Anna's. Anna, herself, is very hands on with all the families at each location and we've felt very much at home over the past 3 ½ years. When we first started looking for daycare we knew we wanted structure, fun, and a healthy environment at a reasonable price. No one compared to what Anna's could offer us. We can't thank them enough for what they've down for us as parents but most importantly how they are shaping our boys.
My husband and I are so pleased with Anna's Bananas Daycare & Preschool! We recently switched daycare providers and thought the transition would be difficult for our son. We couldn't have been more wrong! We are very happy with the care our son has received. Anna's has a WONDERFUL curriculum that keeps our son active and engaged! He does so much art work our fridge is covered! He is talking more at home and at school, he is counting and his manners are wonderful (he says please, thank-you and excuse me). Anna's also have a daycare "app" for your phone. This application sends you updates on your child's day, keeping you included and current. Before, I was always worried when I dropped our son off to daycare, now, at Anna's Bananas, I have absolutely NO worries. Teachers are kind, loving and gentle, they enjoy being at work. Administration is cheerful, attentive and very efficient. We recommend Anna's to everyone; we are delighted to have our son enrolled here!
My son has been at Anna's Bananas Daycare & Preschool for three years and has loved every day. The teachers and staff at the center are amazing and really love the kids. They take time with each child to adapt to their individual play and learning styles. Our son has made many friends and has learned so many things in his time at Anna's. He comes home every day excited to tell us about what he did in class that day. He is definitely gaining the knowledge and confidence needed for a smooth transition to kindergarten come that time. We had our second son this past January and are excited for him to start at Anna's. My transition back to work will be easier knowing he is in quality hands. I highly recommend Anna's Bananas to any family looking to get their children into a quality daycare that will help them learn and grow in a fun, safe and caring environment.
My family loves Anna's Bananas Daycare & Preschool! My husband does drop off, and he and our two kids are always greeted with a warm smile from a familiar face. When I walk through the hallways the teachers and kids have smiles on their faces and you hear laughter, it feels like a home not a "center". When I pick up the kids they don't want to leave. They want to stay and play with their friends and teachers. We love the fact that the teachers are assigned to the same room, so our kids can build a relationship with the staff that will care for them every day. Our kids are showered with love, support and a family atmosphere that helps them grow. I am a firm believer it takes a village to raise a child and I am so grateful that the Anna's staff is part of our village.
The caregivers at Anna's Bananas Daycare & Preschool in Northfield are very important to me. I can rely on them to be nurturing, comforting, and loving to my granddaughters, and educators on top of that. They fill a bigger role than they may even realize! My 3 year old granddaughter is very excited to go to 'class' to play with her friends and see Miss Emily. And it's always reassuring when my 1 year old granddaughter is happy to be welcomed into her teachers' arms when being dropped off. I also treasure the relationship between myself and the staff. I love the warm and cozy feel of the center and the extracurricular program offerings right on site! It is a comfort to me knowing the care two very special girls are receiving at Anna's.
Being a first time mom, I was on the fence about whether I wanted to put Brooklynn in a daycare center vs. an in home daycare. I decided to put her in Anna's Bananas when she turned 1 and it could not have been a better decision! She started in the infant room, moved to taters, soon enough to toddlers and now is in pre-1 and I can't believe how much she's learned! She learned her ABCs and how to count to 10 in English and Spanish at the age of 2..... I was so impressed. By the time she moved to the pre-1 class, she already knew the days of the week and months of the year as well! Now being in the pre-1 class, I can't believe all the stuff she learns daily. The transition from each class has been easy for her thanks to the great staff. She tells me how much she loves her teachers so I know they are nice and care a lot about the children. I am very pleased with Anna and her staff and would highly recommend this center.
We have been sending our children to Anna's Bananas Daycare & Preschool for the last six years. Between our two daughters, they have received fantastic, nurturing, loving care from the providers and we consistently recommend AB to our friends who are looking for the best day care option. The offering of different programs they have through the school (music, dance, and language) gives our girls plenty of diversity and things to look forward to throughout the week. It's all about the care you and your family gets from the moment you walk through the front door and that has always been great with Anna's Bananas!!!
Being a family with two small children we feel it is important to have a safe and comfortable place for them to be, learn and grow during the workday. We have been using Anna's Bananas for the past four years and fell in love instantly. The entire staff is very compassionate about what they do. Every staff member cares for the children as if they are their own and truly care about the success of the children. We couldn't ask for a better environment for our girls to be in. It's a place they are excited to return to every weekday and a place they call "home."
We cannot be more relaxed having our son at Anna's Bananas Daycare & Preschool! We have had great connections with the teachers our son has had from newborn to taters, and have seen amazing growth and personality spurts along the way! He loves it there and that means the world to us as his Mom and Dad. The teachers (and staff!) really care for the children and keep them engaged in a variety of activities all day, and they keep us in the loop with the Daily Connect tool. One more way to keep us relaxed knowing our son is safe and learning while having fun!
At Anna's Bananas Daycare & Preschool my children are excelling in their academic and social skills thanks outstanding curriculum and facilities. And even more important to me as a parent is that they love going there each day and have developed long lasting relationships with the kind and caring staff. We truly feel that we are part of the very special Anna's Bananas family and proud of it! Awesome curriculum! Bountiful extra-curricular options and fun! Caring and Compassionate staff! Anna's Bananas clearly knows the ABCs when it comes to childcare!
We absolutely love Anna's Bananas Daycare & Preschool! My oldest was taken care by family when he was young so we were unsure about having care that was not family or a home daycare. Then we found Anna's and fell in love. They offer a wonderful, caring, warm and nurturing environment. The staff is professional and personable. They care about each and every child and parent. I would not want my children anywhere else.
"We moved to the area 3 years ago and extensively researched day cares. We immediately loved Anna's for the everyday curriculum, choice of healthy foods they serve, activity the children were able to participate it daily and the longevity of the employees. Now that our boys are there, we love and appreciate all that they do to the growth and development of our boys. Recently, one of my sons tested for kindergarten, his reading, writing and math skills were extremely higher than average. The kindergarten teacher praised him then asked, does he go to Anna's Banana's? I proudly said yes. When the kindergarten teacher can name the day care center based on his knowledge, that says a lot about that center!"
"I came to Anna's Bananas Daycare & Preschool due to our home daycare/preschool retiring. The transition to a new daycare was going to be difficult for our whole family because we loved where we were and could not imagine going anywhere else. I am someone who is initially cautious and have very high academic and behavioral expectations for those who interact with my children. Accountability and follow through are a must. Having my children spend the largest part of their day in a place that did not value this is not an option. Anna's Bananas had been recommended to us by neighbors and upon visiting we loved that they offer allergen-free meals, bussing to the elementary school, security of the building and the children were happy.

The teachers' welcomed our children and any questions or concerns I had were readily addressed by them or the director. As a parent, I am impressed with the vested interest the teachers have in my child and the insight they have into my child's day as an individual. It is clear the teachers and aides want to be there as opposed to someone "just collecting a paycheck.' As a teacher, I am very impressed with the preschool curriculum and the Company Curriculum coordinator, who visited with me at great length regarding the preschool program and how it readies my children for Kindergarten. Both my children soak it in and love to show us what they do, learn and make at Anna's Bananas each day!

My children love Anna's Bananas and are excited to see their friends and teachers each morning.

We are at Anna's Bananas because it is the best place for them and they feel like rock stars."
"Our son moved to Anna's Bananas Daycare & Preschool in Apple Valley from a small in-home daycare. All of his teachers have made his transition so easy. In just 3½ weeks we have already seen a huge change (for the better) in his personality. His teachers are really teaching him to open up and be more outgoing. There is a great group of teachers there."
"So many good things we don't know where to start! We love the curriculum and the teachers. Our children have been in a few different centers and we are so happy we finally found one that treats our children as individuals and not numbers. Our children love coming to 'school' and continue to surprise us everyday with what they learn. Excellent, heart felt, warm, nurturing environment where children thrive. Highly recommended!"
"All the staff, even those that are part time, make an effort to get to know each parent and have the kids ready for you when you come to pick up. It's great!"
"We just love Anna's Bananas Daycare Center! We have brought our son there since he was 18 months old, and he is now almost 4. We credit a lot of his learning and social skills to them. The teachers are great! They are very caring and loving, almost like family. This has made us very comfortable in leaving him with them, as he was in the care of his Grandmothers before the center."
"Since our son has been going, we have added our daughter to the center, who is now 16 months old and started when she was 9 months. She was born with Down Syndrome and has special needs, and the staff has made it very comfortable for us to leave her with them as well. They have really stepped up to help us with some of her needs, and she loves going to the center to play with all of her friends. It is wonderful that we can have a loving place to take both of our children for exceptional childcare in a loving and learning environment.
I could go on and on…"
"There are many important choices parents must make for their children. Hoping you make the right ones can be stressful. Well, I have to say…my husband and I may have made some wrong choices about other things, but choosing Anna's Bananas to take care of our children while we both work full time was hands down the best choice we ever made."
"Our twin girls just turned three and have been coming to Anna's Bananas since they were 10 months old. They love school. We have been calling Anna's our school ever since they started because they learn and grow so much every day. When they were babies, they would come home signing "more milk please". When they were toddlers, they would come home singing new songs or knowing a new color or shape. Now, they come home reading words and coloring like Van Gough Our girls are always so happy when they are at school. I can't imagine them going anywhere else."
"Raising children is not easy. The staff at Anna Banana's has been 100% supportive with all of our obstacles and growing pains (i.e. taking the pacifier away, potty training). I really feel like we are in this together, and they are helping us raise our children the happiest and best way possible."
"Anna's Bananas is the best care you can find for your children without staying home yourself! I have had children attending Anna's daycare since Anna's first day in Farmington over 13 years ago and tell everyone I know if they're looking for care it is a great place to go. Not only is the staff amazing, they treat our children and care for our children as their own. They have a great pre-school program and the kids are excited about what they learn and eager to go back and learn more day after day."
"Better yet is the Summer Camp program. As the children grow, it keeps them entertained through the long summer with field trips galore and tons of fun activities. We wouldn't take our kids anywhere else!"
If you wish to provide Anna's Bananas with a testimonial, please contact us by clicking here.