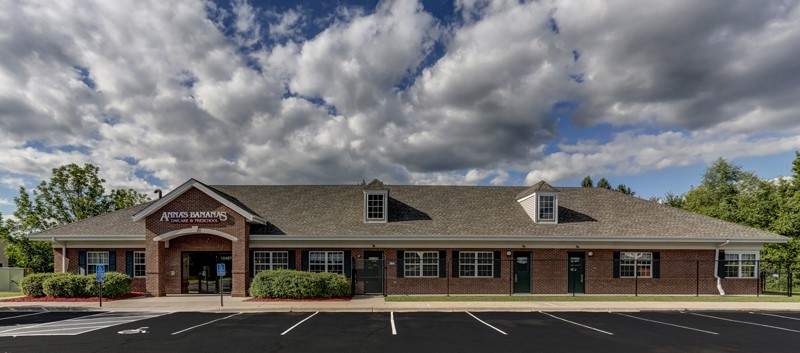 Lakeville West Location
Anna's Bananas DayCare & Preschool Center
10487 165th St W
Lakeville, MN 55044
Phone: (952) 236-0237
Fax: (952) 236-0597
Hours of operation: 6:00 a.m. - 6:00 p.m.
Anna's Bananas - Lakeville West is a 8,500 square foot facility. The center offers, immaculate child friendly classrooms, an indoor gym, and beautiful and expansive playgrounds for children of all ages.
Secured Building
Anna's Bananas is a secured building. All doors are locked and secured and only parents with access information are allowed into the building. The classrooms are monitored by security cameras with individual monitors in the lobby for parents to view.
Spacious Facility
Anna's Bananas has large and spacious lobby, earth tones throughout makes Anna's Bananas feel warm and comfortable for both children and parents.
Contact
If you're a parent with children currently enrolled in our Lakeville location with questions or billing inquiries, contact us by clicking here.